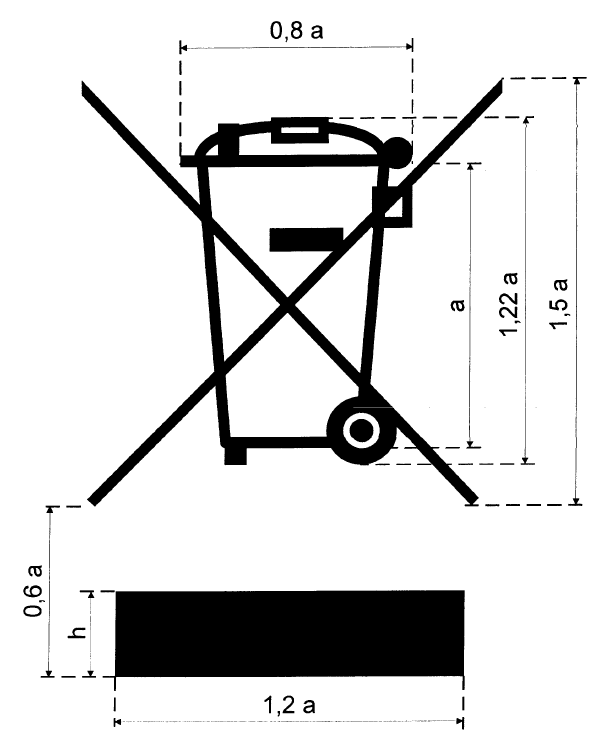 This symbol indicates that when the end-user wishes to discard this product, it must be sent to separate collection facilities for recovery and recycling. By separating this product from other household-type waste, the volume of waste sent to incinerators or land-fills will be reduced and natural resources will thus be conserved.
Obligations of producers (manufacturers)

The WEEE symbol must be placed on an EEE product if the product falls in one of the 10 categories and is placed onto the EU market after the 13th August 2005. The product is treated as "new" WEEE. Producers must provide refurbishment, treatment and reuse information for each "new" WEEE.

Wellkang Tech Consulting offers WEEE registration and WEEE compliance consulting service.
We assist you in all aspects of your WEEE compliance and make sure you meet all the requirements of WEEE regulations, WEEE Law & WEEE legislation in member states!
We do the WEEE registration on your behalf!
We assist you with annual reporting, and more.

FAQ- frequently asked questions on:

WEEE registration
WEEE compliance
WEEE regulations
WEEE law/legislation
WEEE disposal
WEEE symbol
WEEE logo
WEEE labels
WEEE software
WEEE and ROHS
WEEE directive
WEEE standard
WEEE recycling
Restriction of hazardous substances?
Which EU countries require registration
With whom to register
What are your options


Need answers to these questions? Contact us now for a quote!